EnglishCentral is an interactive online learning tool that provides listening, vocabulary and speaking practice with over 15,000 authentic videos. We will attend you and directly answer your questions and explain new features.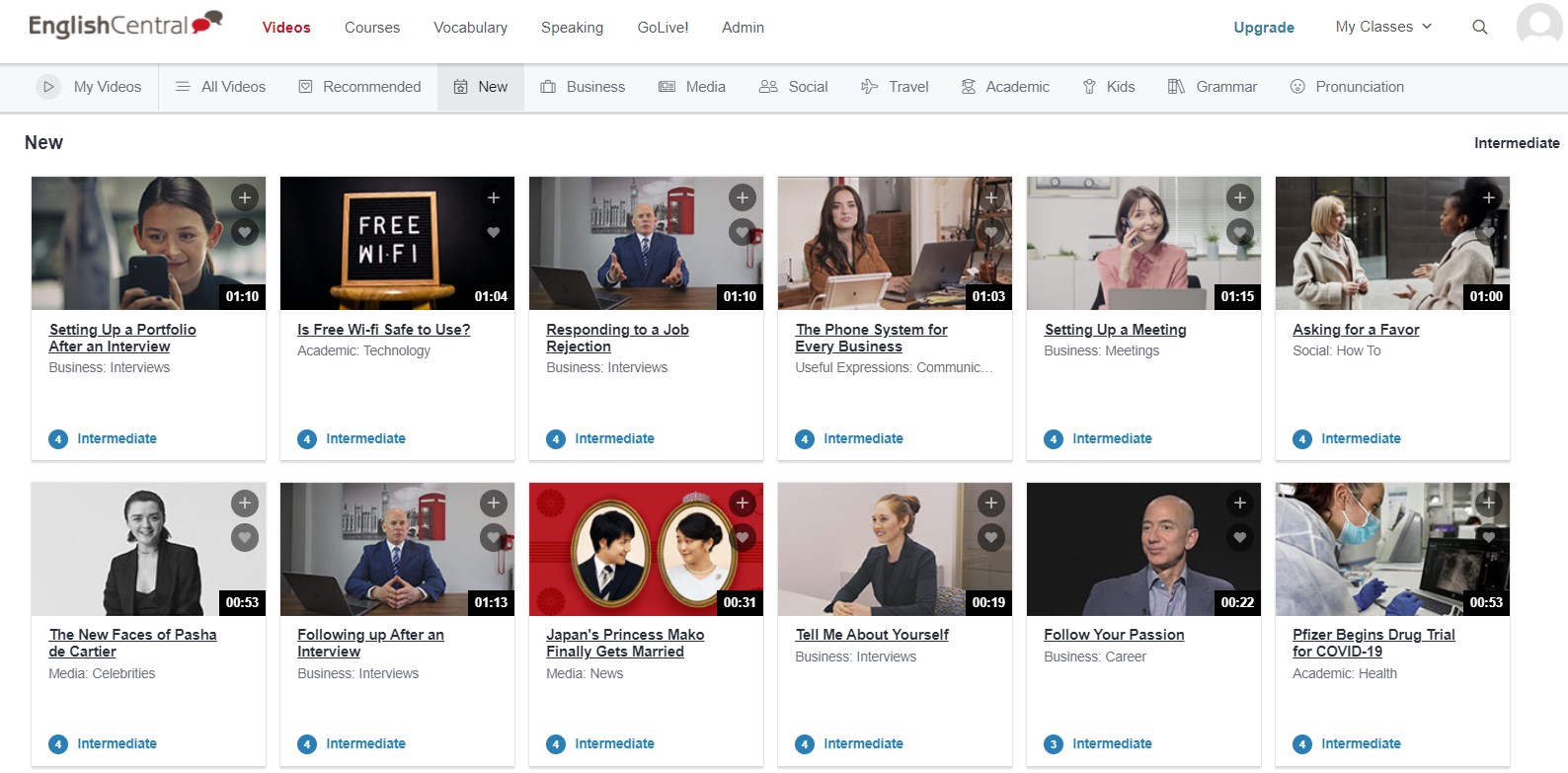 About EnglishCentral
EnglishCentral is the most widely adopted online English language conversation platform in the world, changing the way students and professionals across the globe learn to speak English. 
Adopted by over 500 universities, schools and corporations in over 100 countries, the company delivers interactive, video-based language learning experiences for both self-study and one-on-one tutoring, providing one of the most widely adopted and complete platforms for practicing and mastering English conversation online. 
Its extensive library of videos lessons, proprietary IntelliSpeech℠ speech assessment technology, and pre-built course modules guarantee results for English as a Second Language (ESL) learners.
Contact EnglishCentral
Our Sessions