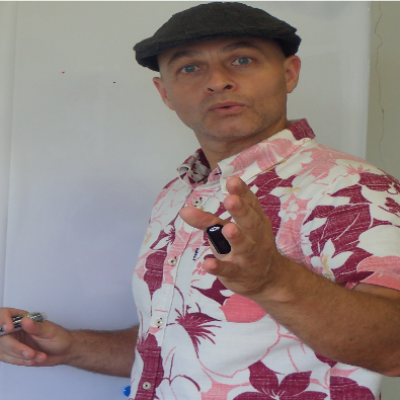 About
Kevin M Watson is a Learning Sciences doctoral candidate at the University of Calgary. He holds two master's degrees from the UK. He holds an MSc. in Applied Professional Studies in Lifelong Learning and an MSc. in the Psychology and Neuroscience for Mental Health. He holds bachelor's degrees in Education (ESL, English Literature, Drama) and Human Kinetics from the University of British Columbia (UBC) and a minor in English literature. Further, he holds a Graduate Certificate in Systemic Functional Linguistics from UBC. He is Teacher Regulation Board (TRB) certified in Canada and holds a TESOL Certificate with a Practicum. For the past three years, Kevin has been working as learning specialist and advisor in medical education. Previously Kevin has taught English, Japanese Studies and Sport Marketing in Japan. Kevin has taught several subjects around the globe in Abu Dhabi, the USA, Japan, Thailand, and Barbados as well as in his home in Canada.
Sessions
Paper presentation
Lifelong learning development through technology mediated play experiences in an L2 classroom more
Sun, Jun 19, 14:30-15:00 Asia/Tokyo
Technology has fundamentally altered the sensory experiences of play and offers new mediated ways to engage with learning both in and out of the classroom. Transforming learning requires a commitment at the philosophical, theoretical, curricular and individual levels in order for students to transform themselves into self-regulating learners who are able to synthesise information in terms of 21st century skills. Therefore, it is critical to develop the requisite lifelong learning skillset that stresses the effective use of technology through organic play experiences within the classroom. Effectively intertwined together through skilful integrated curriculum development and master teaching founded in a lifelong learning orientation organic play opportunities that are mediated through technology can foster effective identity development. This presentation investigates the synergy between (1) L2 identity development, (2) incorporating organic play and (3) partnering with technology towards the development of self-regulating learners through a coordinated digital movie project. Within a one-semester communication course for Japanese learners of English, I show the structure of the course and highlight the initial phase of the three-phase curriculum process. The development of an L2-identity is the doorway to a comprehensive learning mindset and skillset. Japanese students have often had their role within second-language classrooms laid out to reflect Japanese value-based set-social-practices, which significantly limits their L2-identity development. This has great potential to significantly change in a classroom that reflects an integrated approach. Based on Marcia (1966) and Vignoles et al (2012), in phase 1 each learner is mentored on how to develop an L2 identity through communicative commitment. This commitment develops learner control over their L2 identity from a personal, relational, social, and material perspective and opens access to autonomy and agency skills through reflection and hypothesis testing.